Here are some wonderful visuals I found for you to put you into a 'Christmas decorating mood'. Because my husand and I may not even be in our home on Christmas, I can't post any pictures of my magical, beautiful and funky decorations that I love to open each year, they're all packed and ready to go to a new space. In Christmases past I would go to the basement, bring up the boxes and unpack all of my tree ornament. It's like opening Christmas presents again and again; beautiful, shiney, delecate, and whimsical. They bring me such joy! HOWEVER, this year, unless there's a miracle (and for sure I'll let you know) that's just not going to happen. (BUT I do believe in miracles. )
ANYWAY, I've collected some beautiful pictures from different places (which I've sited) and I hope you let them inspire you to make your space a beautiful, holiday getaway.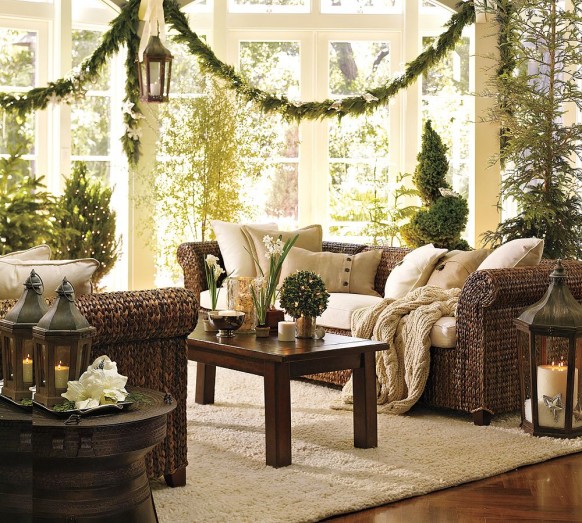 Love this room from Homedesign.com
Restoration Hardware
LOVE this place~
Pottery Barn Wreath
live magnolia garland from Pottery Barn
Something magical happens in kitchens all over at Christmas time. A room for creating edible treasures and home-made tastey gifts. Christmas in the kitchen from remodelingmyspace.com
Santa, I want these in my stockings! please?????
The above three items are from Anthropologie
Gift card holder from Pottery Barn
Even the bedrooms deserve a touch of festive feeling. (pottery barn catalouge)
Am seriously in love with the peace sign ornaments.....available at Pottery Barn this year.
(the 4 pics above are from Pottery Barn) Beautiful inspirations to help put you in the spirit.
In about a week I'll let you know where I spend Christmas, the day we celebrate God sending Jesus to earth....my favorite! In the meantime, peace and love to all and to all a good night.